Welcome to the Official Homepage of Carver Youth Basketball League
Welcome to the 2018-2019 Season
Coaches and players......be sure that you do not enter the middle school or high school building for rec games on the weekend until security is present.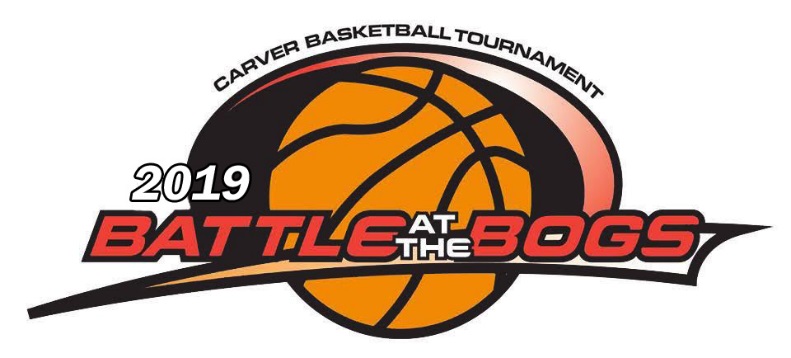 CARVER YOUTH BASKETBALL'S
"BATTLE AT THE BOGS"
TOURNAMENT
FEBRUARY 20th -24th
Wednesday-Thursday: Games from 5:00pm-9:00pm
Friday: Games from 3:00pm-9:00pm
Saturday: All Day
Sunday: Playoffs
Boys & Girls - Grades 3-8 (no AAU teams)
Registration Fee: $300 (multiple team discounts)
Click the link below to print registration form
3+ Game Guarantee
Spots will be held only with full payment on a first come first serve basis . Team rosters AND any scheduling requests must be emailed to carverhoops@comcast.net by 02/10/19.
For additional information, please contact us at @  carverhoops@comcast.net  

BATB - 2019 Registration Form.doc 
Travel Teams:
For Travel Team information and updates please contact the following CYBL administrators below.
Contact Information:
Boys Travel Team Questions and Information:
Mark Showan:  Cell 508-726-8903, email mshowan@comcast.net
Girls Travel Team Questions and Information:
Dennis Tucker:  Cell 774-454-6939, email mdctucker@yahoo.com
Kristen Foley:  email kfoley8@yahoo.com
Want to play? Get in touch!
Register for a Travel or Rec League Team Here
If you would like to join our league this season,
sign up or contact us to find out more information.
Email
John Rozen: rozen.john@whrsd.org (508-868-5286)
Dennis Tucker:  mdctucker@yahoo.com (774-545-6939)
Mark Showan:  mshowan@comcast.net (508-726-8903)